Do you want to keep your employees happy?
TAILOR MADE WEBINARS AVAILABLE NOW !
Yiannis Kalogerakis. The man behind the person.
Yiannis Kalogerakis has identified his name with Anthropocentric & Experiential Education. He has 38 years of work experience in the Greek, European and international markets and continues dynamically.
With a vivid, descriptive and lively style, he manages to touch the souls of people by encouraging and helping them, discover the positive element within them. To polish it, to develop it and to do miracles with forces, that did not even know they had.
Yiannis Kalogerakis at TEDX
Watching John Kalogerakis' impressive speeches at TEDX, we realize that in life you receive not what you want but what you really need
Consulting
We advise you effectively on HR and human resources development.
The long experience of Yiannis Kalogerakis and his collaborators, helps you you take advantage of HR's modern tools, with the anthropocentric approach.
Coaching
We offer you JMK Anthropocentric Coaching & psychological support, through a structured process that develops the coachee and enables him to solve every problem of his own.
Other Services
– Outdoor Training – Games and Feedback
– Presidency of Congresses
– Coordination of discussions
– Book Presentations
– Employee Rewarding Ceremonies
– Introductory-induction seminars, live & in VOD tutorials, tailor-made to your needs
– Preparing corporate presentations (in PowerPoint etc)
Yiannis Kalogerakis is On-line!
testimonials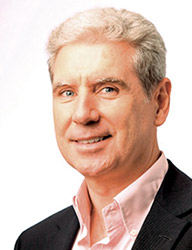 Director Customer Business Development
P & G
JMK, with the leadership of Yiannis and through the anthropocentric approach, gives us over the years a great opportunity to deepen self-knowledge and become better professionals, husbands, parents and ultimately better people. The attempt to record Yiannis ' work in the form of DVDS gives us the opportunity, without barriers to access to a rich material, which is similar to the one that has not existed in our country. A considerable wealth in our hands from a really "soul Doctor".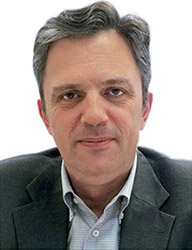 Deputy General Manager
Paperpack
The seminars held for Paperpack by Yiannis Kalogerakis, had a great appeal to the employees of our company. The immediacy of his approach, his humor and his communicability empowered and motivated us. Therefore we decided to obtain the whole series of JMK DVDs, which proved to be a useful tool for our professional and also our every day life.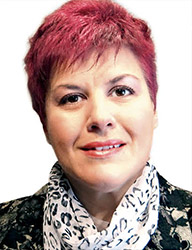 Ph.D. – Lawyer
From the thorough monitoring of the hall work of Dr. Yiannis Kalogerakis is clear that this is a profound professional work aiming to create intense questions among society and awakening the value standards and principles. It is particularly important, in the modern era of major mutations, of strong shocks of values but also of serious achievements, the presence of persons like Dr Kalogerakis, who animated by principles, values and ideals and try in every possible way to apply them, in all aspects of personal, social and business affairs.
Likewise, through the digital content of JMK DVDs is demonstrated that Dr. Yiannis Kalogerakis makes a deposit of soul, experience and knowledge, all of which are obvious and constitute an added value to his venture, as it addresses issues of contemporary social structure, stimulate the emotional sensors and do not leave the audience indifferent. The JMK DVD, numerous digital material is really spiritual and experiential investment, whose multifarious succeed may emerge through the substantial implementation. Congratulations, by the wish to always have power and structured innovative thinking on targeting new achievements.
Contact Yiannis Kalogerakis for...
Empowerment and Motivational Speeches, Seminars, Counseling, Coaching, Training Programs. Our companions in the exciting journey of Anthropocentric Development are our tens of thousands of trainees each year!